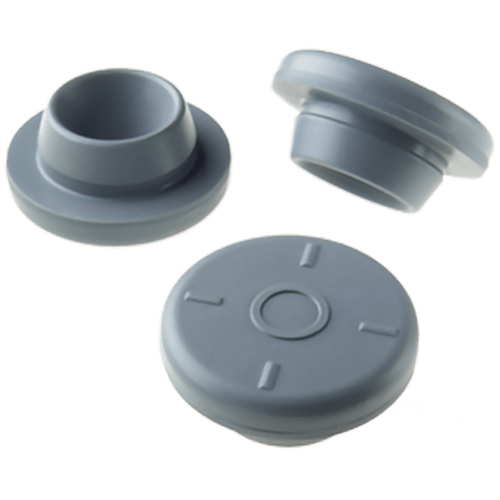 FluroTec® Barrier Film Stoppers
An Investment in Drug Purity
West FluroTec® barrier film is your premier choice to protect drugs from contamination by providing an effective barrier minimizing interaction between the drug and the closure while maintaining container closure integrity.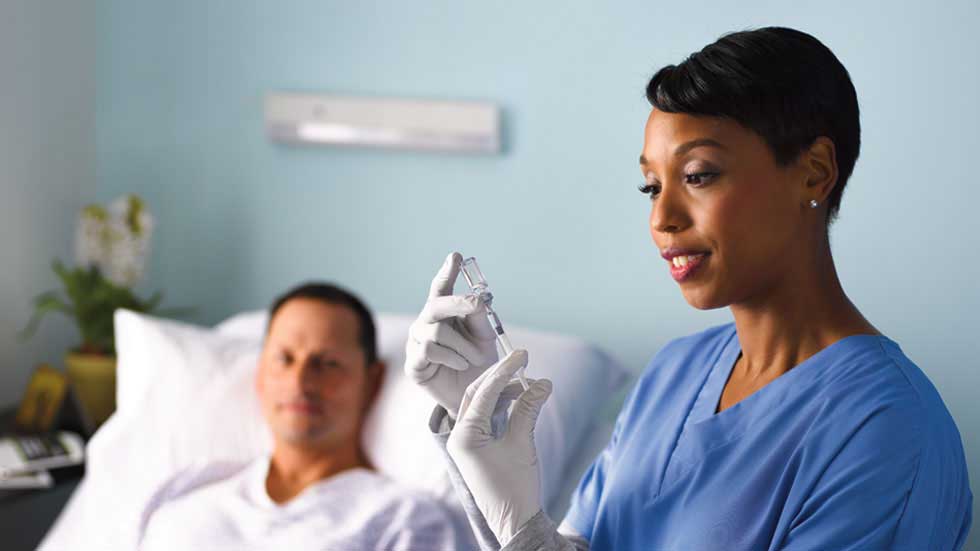 West FluroTec Stoppers can:
Improve the shelf life of your packaged drug
Reduce visible and subvisible particulates
Improve compatibility of the closure and the drug
FluroTec film is applied during the molding process and is conformable to complex-shaped closures, which are typically required for dry powder and lyophilized applications. Lyopholization closures with West FluroTec are available in a single-vented design that is proven effective in eliminating mechanical twinning, the interlocking of double-vented stoppers during processing.
Product Attributes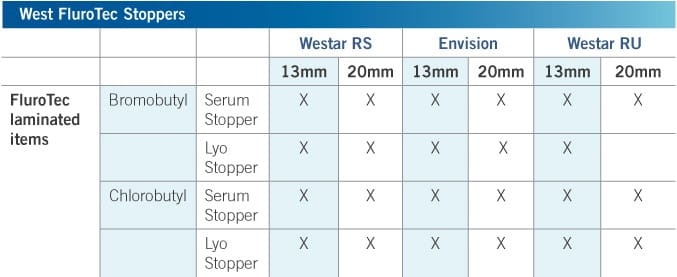 Related Products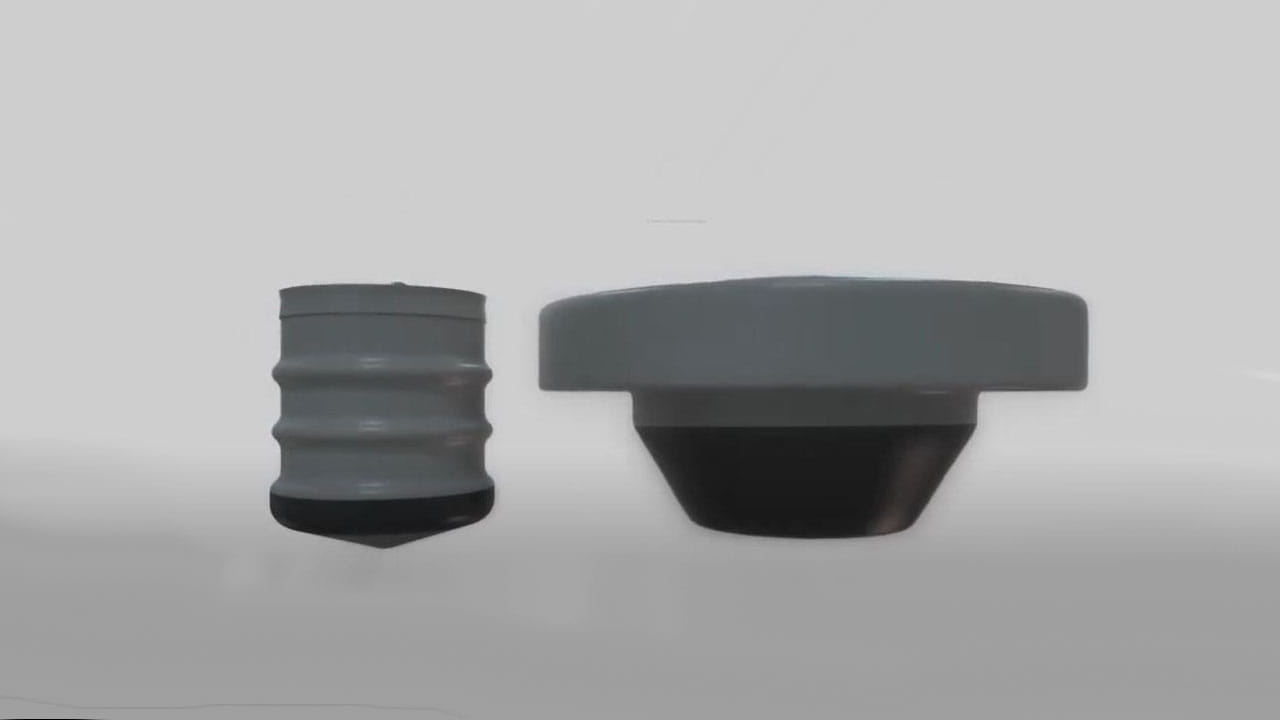 Daikyo® Crystal Zenith® is a registered trademark of Daikyo Seiko, Ltd.
Daikyo® Crystal Zenith® and FluroTec® technologies are licensed from Daikyo Seiko, Ltd.
FluroTec® and NovaPure® are registered trademarks of West Pharmaceutical Services, Inc. in the United States and of an affiliated company in other jurisdictions.