Nancy Liu
Sr. Specialist, TCS. CN
FluroTec™ Barrier Films – Protecting Your Biologics
There is no doubt biologics and biosimilars will remain one of the hot topics in 2021. This is due to the pandemic period of SARS-CoV-2 and the innovative treatments and vaccines that are under development at accelerated speed. Several questions can arise regarding selection of the proper primary package system for a biologic/biosimilar.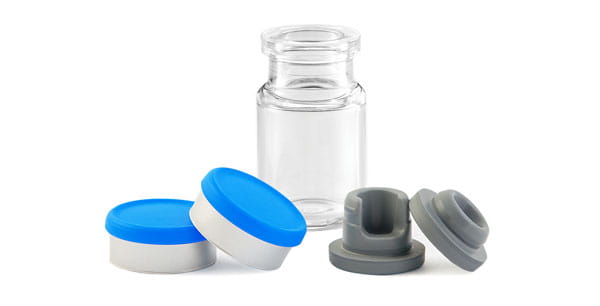 Some common questions that arise frequently are:
The biologic is very sensitive, can the system provide enough protection?
The molecules are very complex, can the system maintain stability?
The timeline for approval is very tight, will the system be approved?
These questions are especially challenging for a company that may have expertise in drug development, but not primary package systems.West can help. Based on extensive knowledge and a history of market leadership, West offers primary packaging systems that can address these and other questions. An example is the Ready Pack™ system, which comprises NovaPure® stoppers, Flip-Off® CCS (clean, certified, sterilized) seals, and Schott adaptiQ® glass vials. In particular, NovaPure stoppers have a FluroTec™ barrier film in areas that contact drug product. This film, based on poly(ethylene tetrafluroethylene), provides added protection by reducing:
migration of leachables from elastomer into drug product
interaction of drug products with stoppers
Each NovaPure stopper is vision inspected using the Envision™ verification process to ensure low and controlled particle levels. Ready Pack system components are offered in quantities that support every development stage – from concept through commercialization. They may be a very good choice for biologics and biosimilars. For more information, contact an Account Manager or Technical Customer Service representative.
Ready Pack™, NovaPure®, Flip-Off®, FluroTec™ and Envision™ are trademarks and registered trademarks of West Pharmaceutical Services, Inc., in the United States and other jurisdictions.
adaptiQ® is a registered trademark of Schott AG.