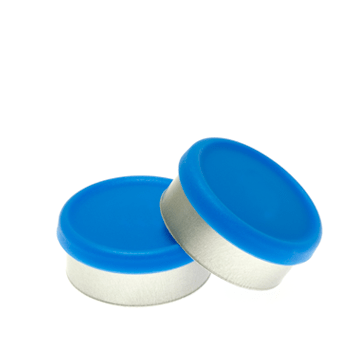 Flip-Off® CCS Seals
Clean, certified, sterilized
West's Flip-Off® CCS seals (clean, certified, sterilized) provide the highest-in-market quality for patient safety. It is designed for aseptic operations, has a specified particulate level and is delivered in a sterilized format.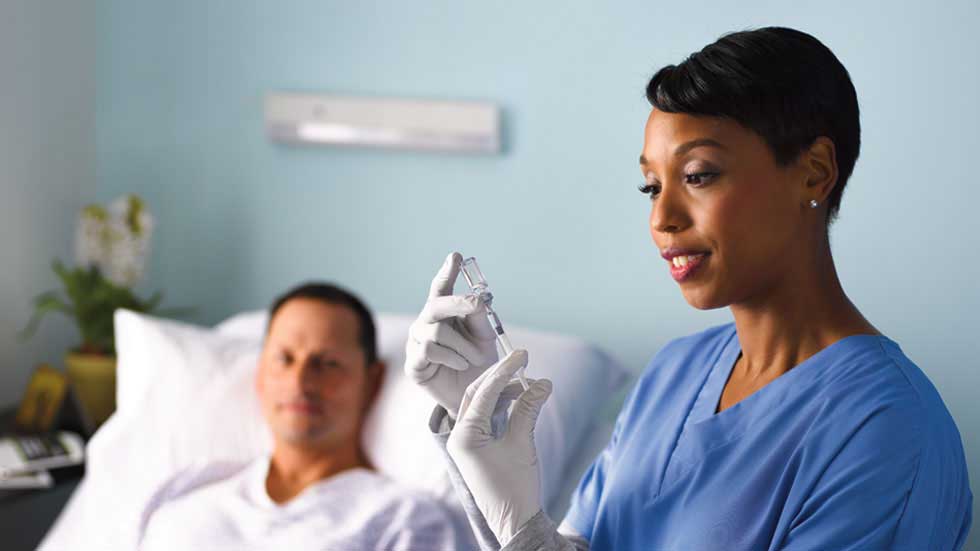 With specified particulate and bioburden level, the Flip-Off CCS Seal is designed to meet the most stringent global regulatory requirements for aseptic standards. It is also compatible with glass or Daikyo® Cyrstal Zenith® vials.
West's use of TruEdge® technology provides a seal quality of proven consistency, improving machinability performance as well as user safety and convenience. Our tightest cleanliness specifications for seals help maximize patient safety.

Product Attributes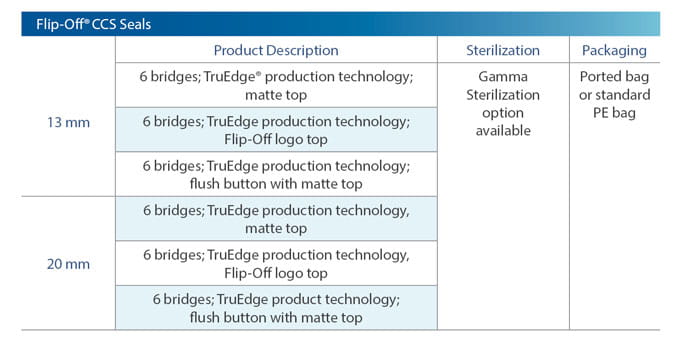 Related Products


West Ready Pack™, West Spectra™, TruEdge® and Flip-Off® are trademarks or registered trademarks of West Pharmaceutical Services, Inc., in the United States and other jurisdictions.
Daikyo® Crystal Zenith® is a registered trademark of Daikyo Seiko, Ltd.
Daikyo® Crystal Zenith® technology is licensed from Daikyo Seiko, Ltd.