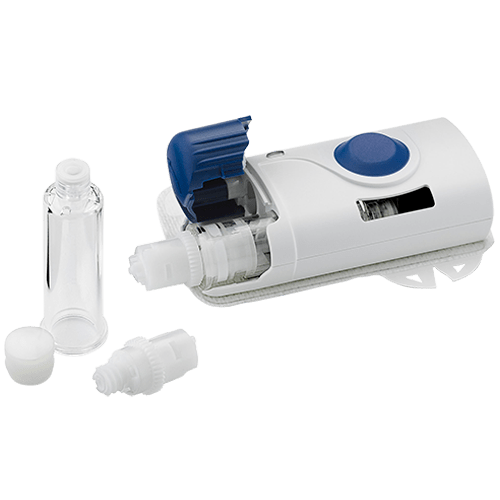 SmartDose® 3.5 On-Body Delivery System
Leading the way with containment and delivery solutions
The first combination product that incorporates the SmartDose® 3.5 on-body delivery system (OBDS) has been approved by the U.S. Food and Drug Administration (FDA).The SmartDose® 3.5 OBDS is a drug delivery system consisting of a battery-powered, wearable on-body injector with a separate, pre-fillable, polymer based cartridge that is filled with the drug product. SmartDose® 3.5 OBDS incorporates human factors and usability testing to deliver a truly patient-centric approach to self-administration.
Proud to support our partners with our SmartDose® technology:



Since 2010, West has invested in development of our SmartDose® technology scaling it to meet various application and delivery volume needs.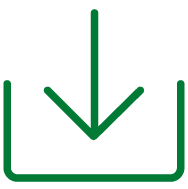 Patient-Centric
User loaded, subcutaneous self-administration
Ability to deliver up to 3.7mL and a range of viscosities*
Easy to use, intuitive design
Visual and audible feedback to boost user confidence
*The SmartDose® on-body delivery system platform has been designed with the potential for variations in functionality in several areas (e.g., potentially accommodate certain volumes and viscosities of drugs), and not all variations have yet been the subject of approved investigational or marketing applications.
Flexible Technology
Formulation volumes up to 3.7mL
A wearable, single use device intended exclusively for use with the co-packaged prefilled drug product container to deliver a fixed dose into subcutaneous (SC) tissue of the thigh or abdomen, in a predetermined time.
Published studies** indicate lower injection site pain associated with customizable delivery rates.
SmartDose® 3.5 On-Body Delivery System (OBDS) Indication Safety and Warnings
**Dias, C., Abosaleem, B., Crispino, C., Gao, B. & Shaywitz, A. (2015). Tolerability of High-Volume Subcutaneous Injections of a Viscous Placebo Buffer: A Randomized, Crossover Study in Healthy Subjects. AAPS PharmSciTech. DOI: 10.1208/s12249-015-0288-y
West's SmartDose® on-body injector platform is not independently cleared or approved by any Regulatory Body for general healthcare professional or patient use, nor is it available for general commercial purchase. Its distribution and use are subject to applicable regulatory requirements for clinical investigation, and for marketing authorization, as used in combination with a specific drug or biological product. Each component of a combination product is subject to the requirements established by the Regulatory Body for that component (drug, biologic or device). The regulatory process can be more complicated for combination products including an evaluation of the product characteristics, delivery system and its functionality, intended users and use environment(s), as well as the potential for undesirable interactions between the drug or biologic and the delivery system. As a result, we note that the SmartDose® on-body injector platform's compatibility with any particular drug or biologic must be confirmed, and its ability to achieve the desired patient benefits must also be confirmed, on a case-by-case basis in a manner sufficient to meet Regulatory Body requirements.
Additional Support
Training solutions available for a seamless onboarding experience
Regulatory, Quality and Human Factors expertise to support your development
SmartDose® is a registered trademark of West Pharma. Services IL, Ltd., a subsidiary of West Pharmaceutical Services, Inc.
Flurotec® is a registered trademark of Daikyo Seiko, Ltd.
SelfDose™ is a trademark of West Pharmaceutical Services, Inc.
The logos above are the property of their respective owners and are used with permission.