---
4040/40 Formulation
Designed with the Future in Mind
4040/40 delivers reliability and functionality that comes from a scientifically developed formulation paired with West's nearly 100 year leadership in injectable drug containment and administration.
Overview
New and Versatile Chlorobutyl Platform:
Quality-by-Design (QbD) approach to material selection and component analysis
Expert level of ingredients understanding
Low particulate levels by design
Risk-mitigated raw materials with secondary sources
Product Attributes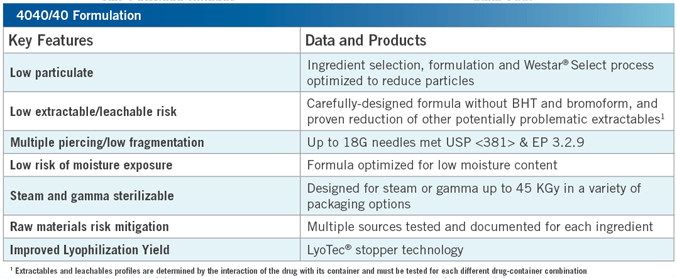 Packaging Options

Westar
®
, LyoTec
®
and Envision
®
are registered trademarks of West Pharmaceutical Services, Inc., in the United States and other jurisdictions.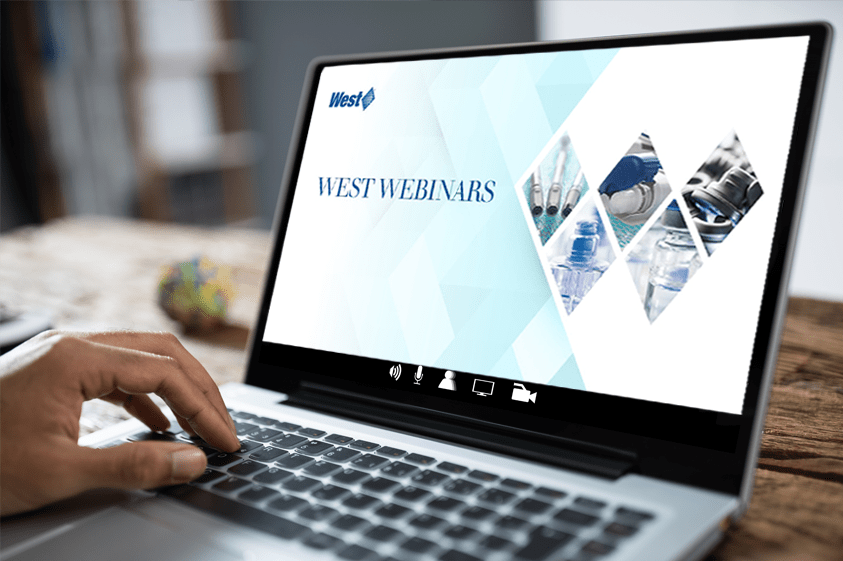 Accelerate your lyophilized drug development by de-risking your primary packaging selection.

Delivering Over
40 Billion
Components and Devices Each Year