Henry Zhang
Specialist, TCS, China
Help to Protect Your Lyophilized Drug Products – West's AccelTRA® Components
Lyophilization (freeze drying) is the process of dehydrating a drug product at low temperature and reduced pressure. Absent water, degradation processes are greatly reduced; thus, it helps to enhance drug product stability. Moisture-sensitive drug products are often marketed in lyophilized form. For a primary package system, the selection of appropriate components is essential to prevent risks associated with alteration of the lyophilized drug product prior to reconstitution and use.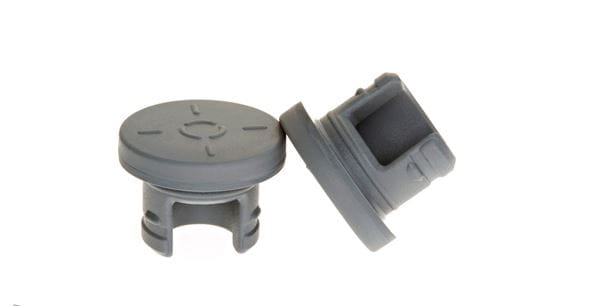 One of the critical success factors for a primary package system is protection against product degradation caused by moisture. Moisture can reach a lyophilized drug product in a variety of ways, including:
permeation of water from the environment through the elastomer stopper
release of residual water from the elastomer stopper
permeation of water from the environment through the stopper/vial interface
To help reduce these possibilities, the following aspects should be considered:
Container closure integrity (CCI) performance. The package system should be selected to ensure dimensional fit of the stopper with the vial. If there is not a tight seal, moisture can travel easily through gaps between the vial and stopper and into the lyophilized drug product.
Material properties of the components. Every elastomer stopper formulation has a characteristic rate for water vapor to migrate over time – the moisture vapor transmission rate (MVTR). It is necessary to choose an elastomer formulation with a low MVTR.
Component treatment prior to use. Elastomer stoppers are typically washed, steam sterilized, and dried. The steam sterilization process drives moisture into the stopper. The drying process conditions for the stopper should be optimized to reduce residual moisture.
West's AccelTRA® components employ a newly developed elastomer formulation, 4031/45G, which has a low MVTR. Stopper components have excellent container closure integrity (CCI) performance with glass vials that comply with the ISO standard. For more information on how AccelTRA components can help to protect lyophilized drug products, contact an Account Manager or Technical Customer Support (TCS) representative.
AccelTRA® is a registered trademark of West Pharmaceutical Services, Inc., in the United States and other jurisdictions.